Midget Sr A team CHAMPS at Pickering Midget Madness!
---
---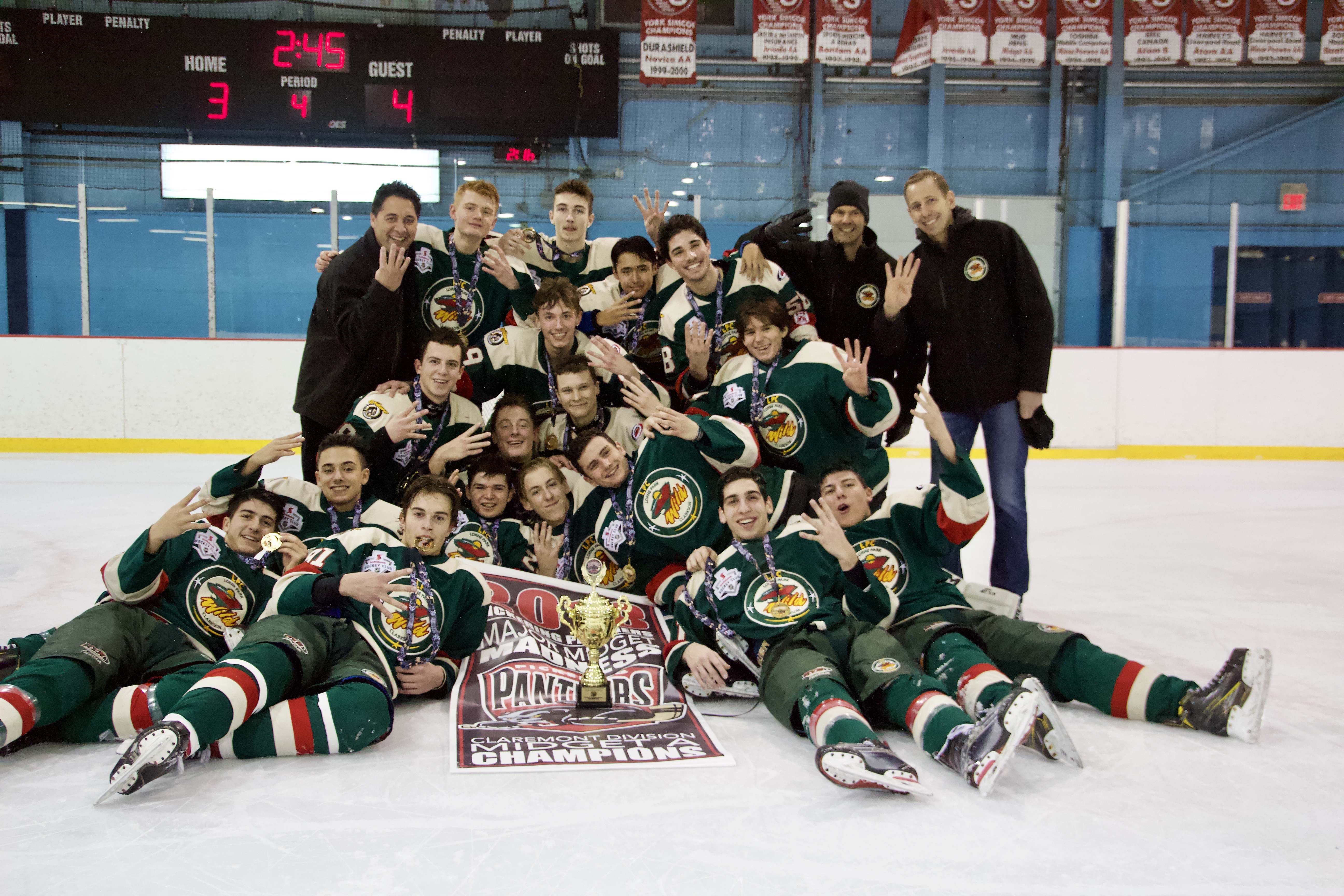 ---
Over the past weekend our Midget Sr 'A'-team competed in the Pickering Midget Madness Tournament. It was a very tough tournament where we competed against other top teams in the province including Ajax,Cambridge Welland and Erie. We made the finals by beating Welland in the semis by a score of 2-0. The team faced a very tough Erie Storm squad in the finals.
The Erie team defeated us 3-1 in the last game of the round robin to win the bracket and in doing so broke our win streak of 20 plus games .
The final was a thrilling game, a see saw battle with us taking an early lead and Erie storming back to take the lead in the second. Trailing 2-1 going into the third, the team fought back to tie the score mid-way through the period. Erie re-took the lead with just over a minute left in the third and it looked like our tournament win was in jeopardy...but we battled back and pulled our goalie scoring with 30 seconds left on a beautiful rebound to tie the score.
Going into overtime we took the play to them right off the first faceoff, capitalizing early on a defensive zone giveaway to seal the deal.
The team is 4 for 4 in tournaments this year ..they have really made their coaches extremely proud and have put LPC Wild as a top ranked organization in the province. This team that I'm so fortunate to coach is currently ranked #1 in the province for all Midget Teams.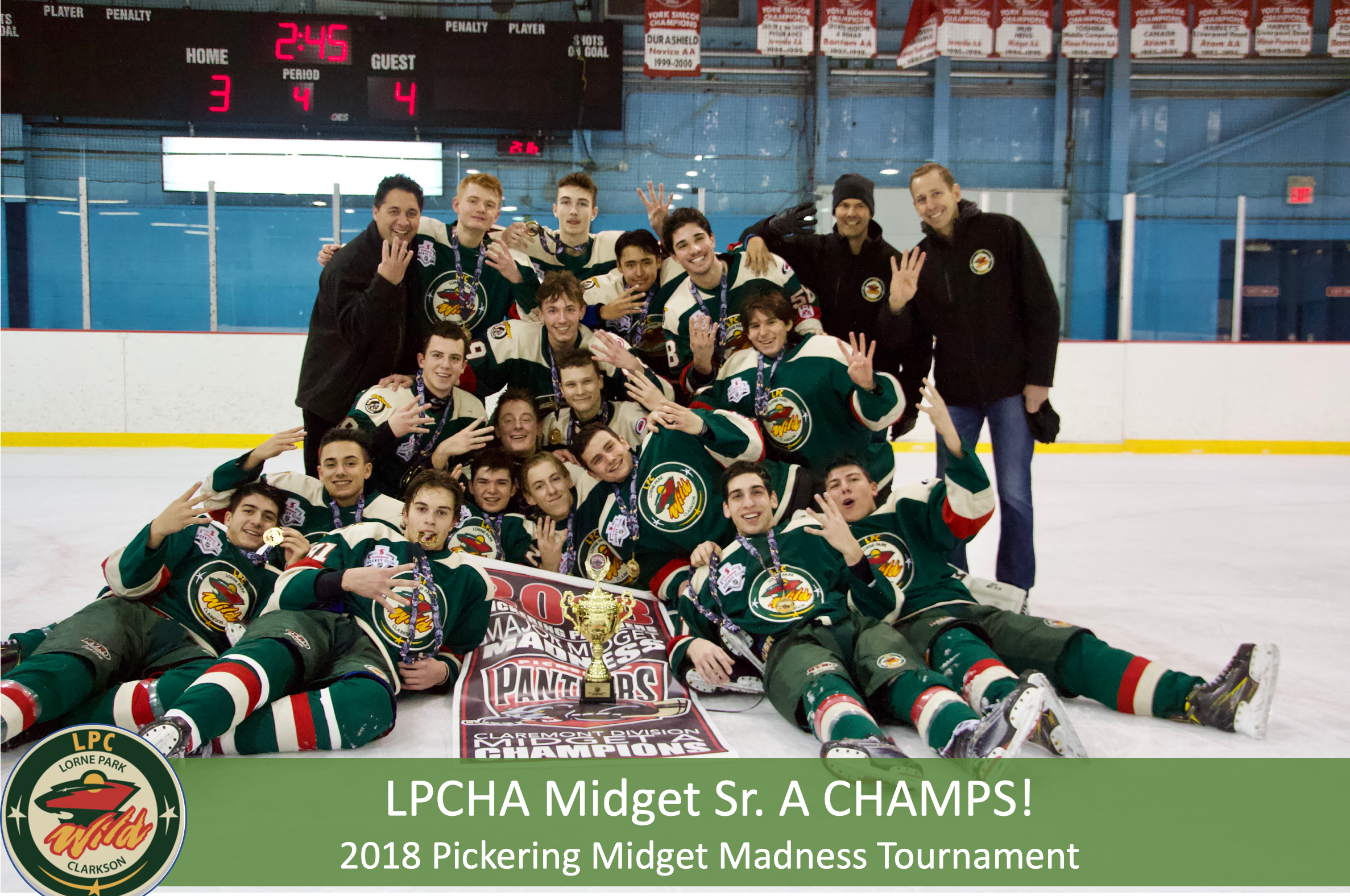 Cheers guys and thank you for your continued support!
Go LPC Go!
Jonathan Camilleri